Rainmail Lite Server

Money Back Guarantee
"Rainmail Proxy Server" comes with a 30 day money back guarantee. Should you not be satisfied with "Rainmail Proxy Server" for any reason, just return it for a full refund (minus shipping and handling). No questions asked!
Cost comparison
The following chart compares the cost of an Internet sharing solution based on different systems. In addition to the fact that the solution is based on a stable, multi-tasking, multi-user and robust operating system, you can also see that it significantly reduces the investment for Internet sharing.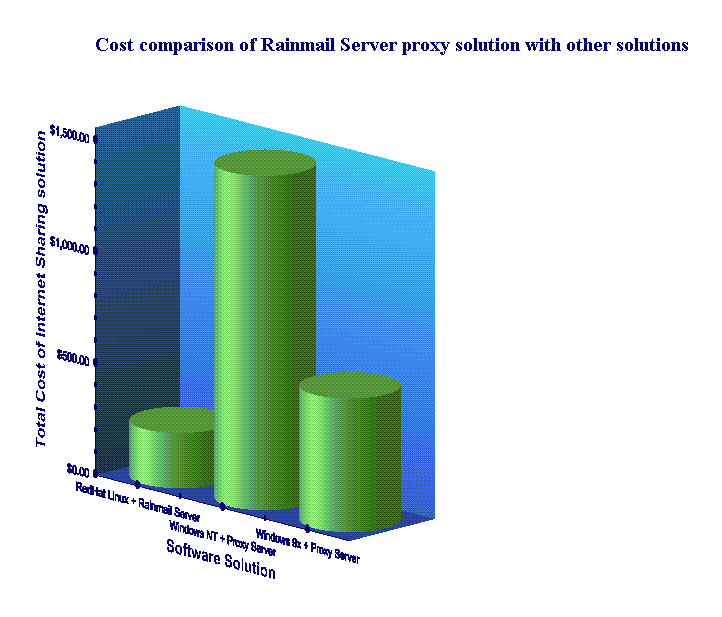 Add to it the money back guarantee, free upgrades for two full years and responsive technical support, you have a solution you can trust.